Everyone working on this project – both from FremantleMedia and from Community Links, and especially Josephine and the young participants – is busting a gut to make it as successful as possible.
I thought I'd share three examples. Even though they're all drawn from my experience of the past 12 hours, I think that they're representative of what everyone involved has put in to make Me In TV happen.
Exhibit A: Blackberry screen-shot (22:59 last night)

Last night Josephine and I emailed each other almost simultaneously, just before 11pm – rather to each other's surprise. (N.B. the evidence that we're treating the people attending Friday's wrap lunch!).
Exhibit B: notepad (05:15 this morning)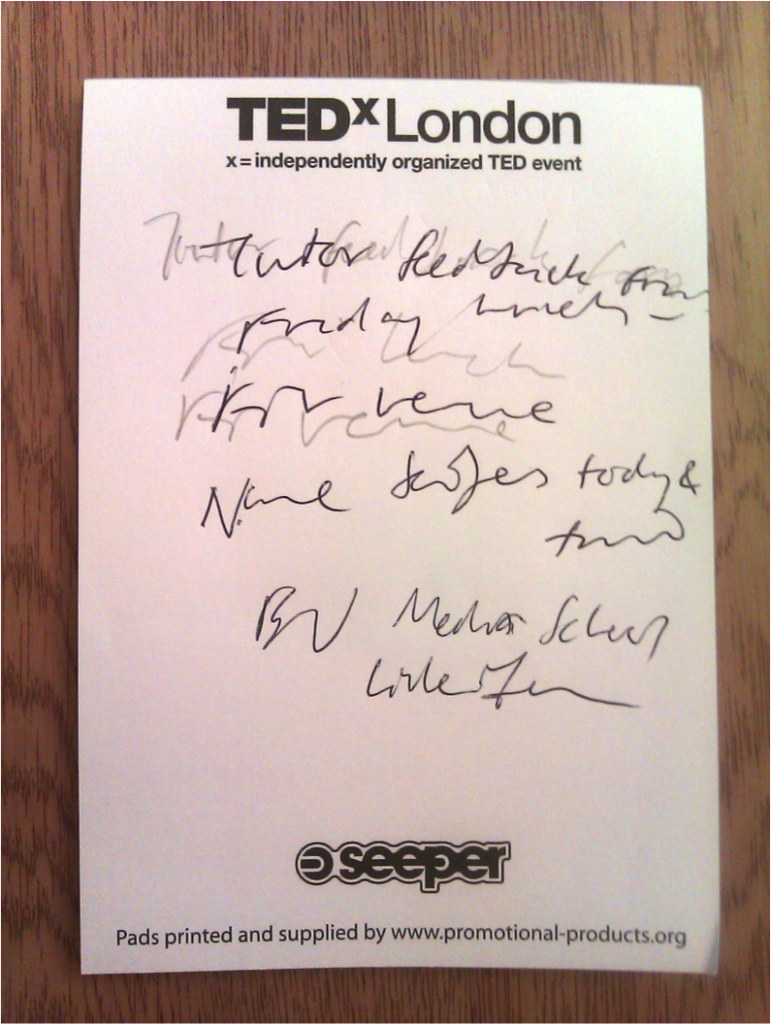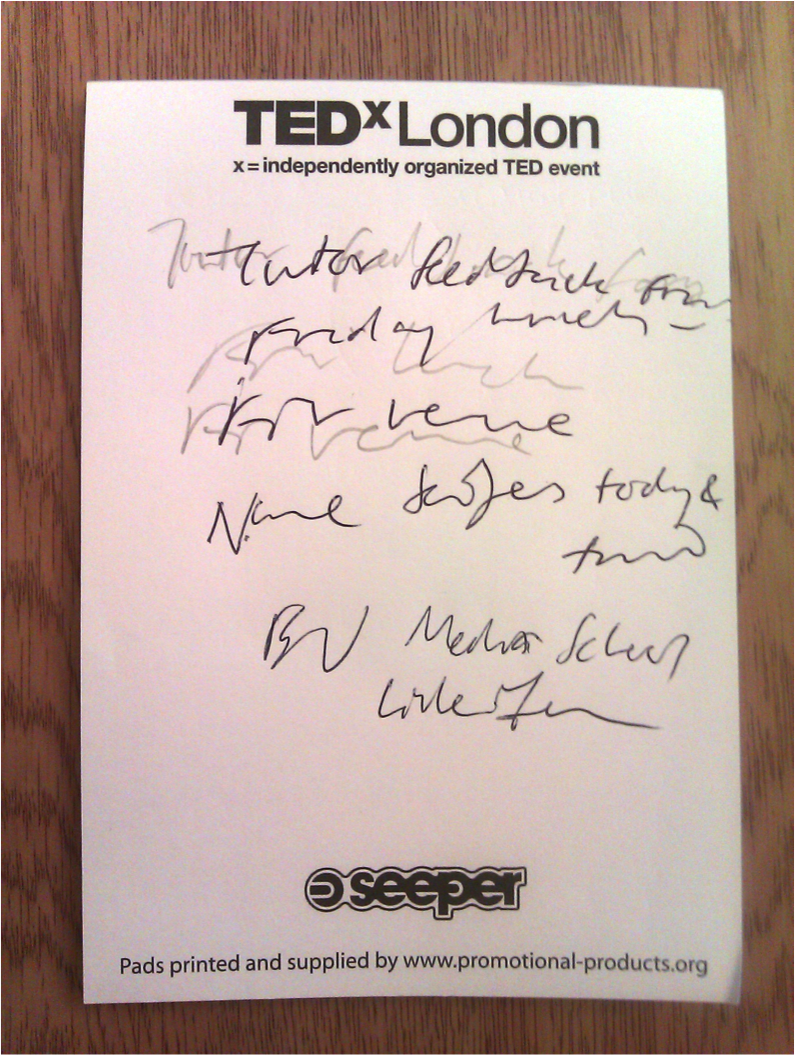 I keep this notepad in the drawer beside the bed. I woke up at about 05:15 this morning, and had a few ideas / reminders to write down. At first, in the pitch black, I could only find a pencil. Then I figured that the pencil might not be sharp, so I groped around and found a pen to use instead. I realise now that even non-sharp pencils still write, whereas
pens may dry up, but at the time it made sense…
Exhibit C: site down (06:17 this morning)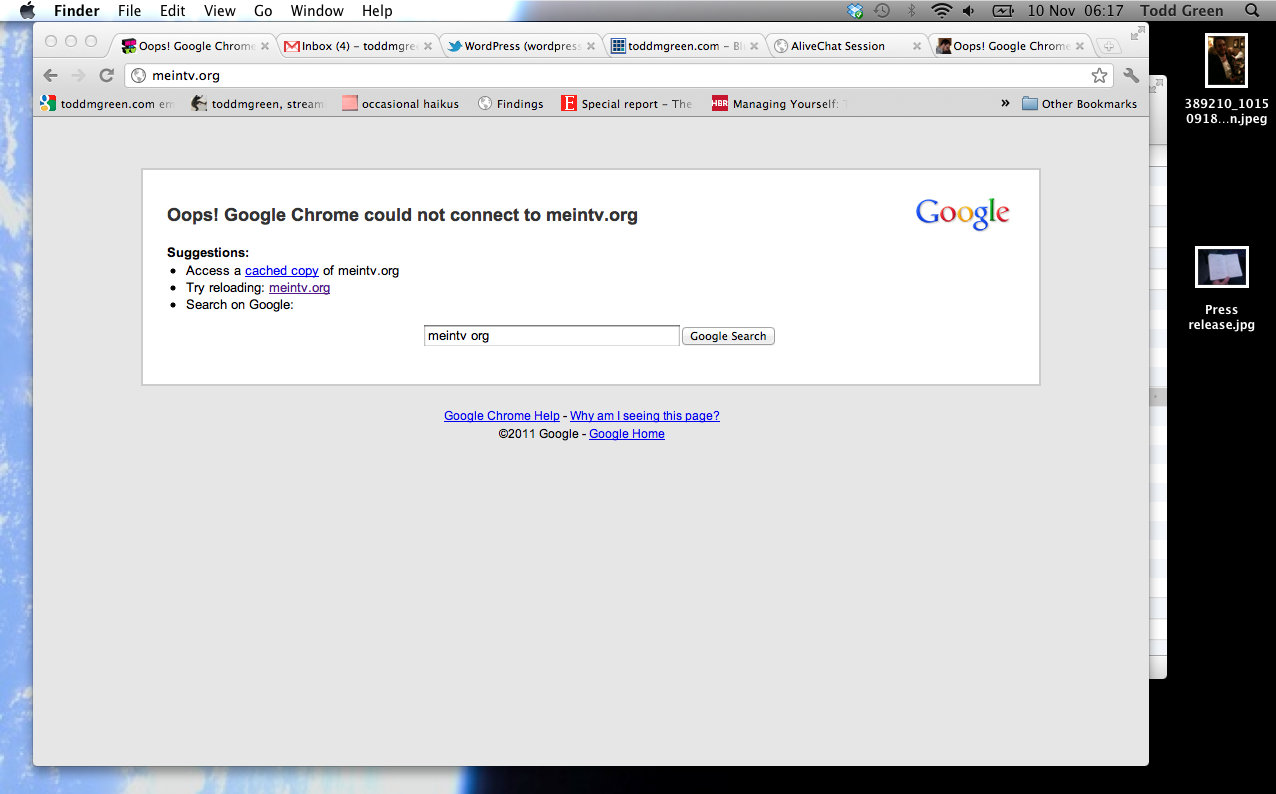 I decided to get up, since I couldn't sleep and had stuff to do. I popped open the site – or tried to… and got this message. Aargh! I checked my other sites and, since all of them were down too, I figured it must be a hosting problem. I spent 15 mins waiting for a live support chat connection, refreshing the Me In TV site every minute or so, and then it came back. Phew!
Next time…
If there is a next time, I'll definitely prep a fair bit of the stuff we've been doing this week in advance. That said, we could only have learnt most of those things on the hoof. For me, that's part of the fun – improvising and learning as you go. I'm not sure that everyone involved shares that view (and, to be clear, it has not
been deliberate!), but when we go round the tutors to get their feedback next week, I'm sure I'll get lots of suggestions on how to improve next time around.
For now, though, it's time to order that lunch for Friday.