Me In TV is a collaboration between several dozen people from FremantleMedia and a charity named Community Links.
The participants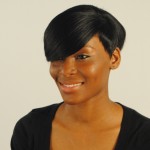 Omofela Temowo (23): "I'm an energetic and talented individual, accompanied with very good communication skills and a fierce interest in learning new things as required, highly enthusiastic, friendly and approachable. I have the ability to work very well within a team and also as an individual. Emotionally mature with a calm temperament, I am able to quickly adapt to different environments and can be depended on in meeting objectives."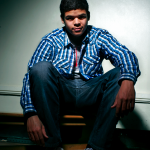 Bradley Martin (20): "I'm a very outgoing and confident individual, with a very creative and artistic personality and I always feel at ease with myself and others. My attitude is always positive and focused, I always give 100% in everything I do. I believe in being committed as this will help me to  succeed. I always try to think outside the box and I believe in using my own initiative. I am responsible for my future and i intend to make a good one."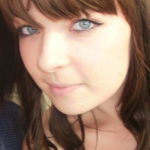 Tanya Cleere (19): "I am an undergraduate student studying Television Production at the University of Bedfordshire. I am completely new in this subject and I am the only student in my class with no experience in this industry so I am really excited to be taking part in this project. I was born in London but am originally from Ireland so it won't surprise you that my favourite colour is green! I am a friendly girl and very approachable. I am outgoing and I love being involved in hands-on activities like competitions or doing a sponsored walk."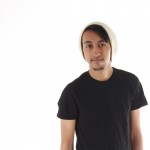 Hiren Amin (22): "I'm an enthusiastic person who thrives off competition and wanting to be the best. I graduated from De Montfort University with a BSc Media Production degree. I know the TV industry is where I want to be. Since graduating I've not had the best of luck with companies due to the lack of experience I have. This is an opportunity for me to show that I am willing to learn and expand my current skills to a real life scenario. I'm hoping it will be the kick start that gets me on the rise in the TV world."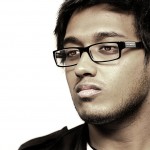 Kamruj Ali (21): "I am a recent graduate and have studied Media Production. I love films, television & games. I am an energetic, friendly and determined person with aims of working within the film and TV industry. I have experience with using cameras as well as editing which I enjoy very much. I hope to get an insight into the TV industry and how TV shows are developed from scratch. I also want to get a taste of how TV shows would be advertised and pitched and how the feedback received can affect the original idea for the pitched TV show."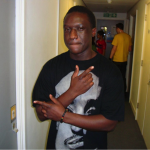 Muhammad Sendiwala (23): "Firstly, I am very simple person, straight forward, who likes learning new skills, during my free time I enjoy playing and watching football. Since my degree course is in film and television I am definitely interested in arts. Well, I am hoping to again the essential experience from the project (Me in TV) to help me pass my work experience module but also to build up my confidence, exchange ideas and learn new skills. Finally, I think that practical experience is paramount and can bring out expectations."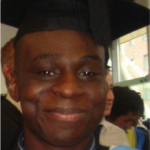 Emmanuel Odusami (21) (Multimedia Producer): "I'm a film graduate who hopes to make a living out of the thing I love most; film making.  I aim to be the hardest working person on set as well as the funniest. My hope is that I will gain contacts, advice, experience and showreel material from my time at Me in TV."
The tutors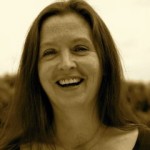 Julie Donovan has been working within the Worldwide Entertainment Department at Fremantlemedia since 2006 and is based in the Stephen Street Head Office. Her main responsibility is to work with the international development teams to co-ordinate and encourage the development of new entertainment formats which will benefit the FM Group. Before she joined Fremantlemedia, Julie worked in the international department of Granada Media and prior to that was a freelance producer.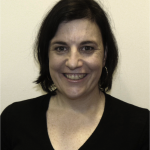 Tracy-Jean is the Head of Development for FMX, FremantleMedia's central digital division. She has been a development producer across several genres, and shows she has worked have been on-air in the USA, Spain, Germany, India, Argentina and Australia. She is particularly proud of an emergency services show she developed that saved a life when a boy who watched it copied what he'd seen and saved his sister from drowning. She is hoping the YouTube pet channel she is currently working on will have a similarly life-changing outcome.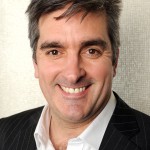 Mark Bos has spent the last six years as Production Executive with Talkback Thames working across major factual series including Grand Designs, Escape To The Country, and How Clean Is Your House. Mark has worked for the BBC, ITV, Sky and Channel 4, as well as PBS in America, as an editor, producer/director, creative director, head of production… and even as a presenter! Mark is an evangelist for cutting-edge TV production methods, and insists the latest technical developments should be seen as creative enablers in making TV.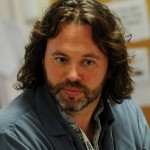 Titus Ogilvy has just finished shooting a feature film with Jeremy Irons, and has asked fellow tutor Neal Davies to manage the post-production workflow. Titus will be producing the next series of Channel 4's Four Rooms.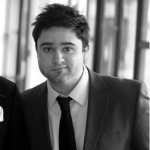 Neal Davies has spent nearly 4 years as the Senior Assistant Editor at talkbackThames's edit department in Amersham, and currently manages the edit suites for Escape To The Country. He has also worked for Warner Bros on films such as Harry Potter, and has even done some teaching – which is why he thinks Me In TV is right up his street. Neal also does voiceover recordings, colour grading, editing, and generally tackling whatever challenges come through the door!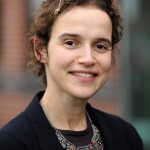 Elly Brocklehurst is an Edit Producer, currently working on talkbackThames' production, Escape To The Country. During her 7 years at the company, she's worked on ambitious factual series, including Grand Designs Live and Kevin McCloud and the Big Town Plan. With a secondary school teaching background, she was proud to be involved in developing the Channel 4 commission The Unteachables.
Rob Ward is an Edit Assistant on Escape To The Country…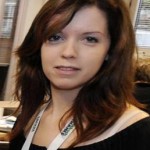 Abi Rice is also an Edit Assistant on Escape To The Country!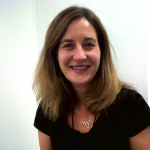 Lisa Pickup has been an Organisational Development Consultant in the Corporate Human Resources Team since 2008. She is responsible for championing the people development activities for the entire company and works with FM offices around  the world enabling people to receive feedback, to evaluate and improve their performance and to develop their careers. Before 2008, Lisa ran her own HR and training consultancy and has previously worked at companies including ABN Amro, Schroders, BP and Marks and Spencer PLC.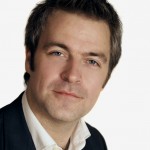 Peter Cassidy is MD of Screenpop, an innovation unit which specialises in interactive concepts, particularly ones that combine television and games. Screenpop has launched several pioneering products in the last two years, including Sun Quiz Live (a mass-multiplayer quiz on The Sun newspaper's website), Scoreboard (a weekly show and football predictions game on Facebook), and most recently Intuition (a live two-screen interactive show on RTL4 in the Netherlands).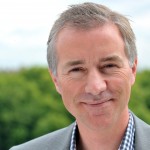 Stephen Flint is Director of Operations, Worldwide Entertainment. He manages the exploitation of key entertainment brands such as X Factor, Got Talent, Idol, The Apprentice, and Hole in the Wall. With formats sold in territories from Germany to Kazakhstan and Brazil to Bangladesh, Stephen has an experienced view on
what makes formats successful.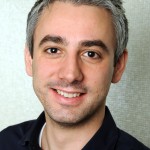 Damien Marchi is VP Production at FMX, FremantleMedia's central digital hub. His role consists of turning ideas into tangible brand-funded digital shows and experiences, exploring new grounds and scouting new talent. He also works across FremantleMedia's digital activities around Europe, and manages the group's global partnership with YouTube.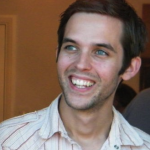 Jimmy Humphrey works in the Worldwide Entertainment department in the acquisitions and development team. He assesses internal and external TV ideas, manages format acquisitions in a number of territories, and helps to coordinate international development across the FremantleMedia group.
The Community Links organisers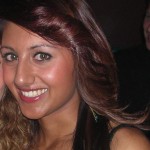 Seema Modhvadia, Corporate Fundraising Executive, account-manages Community Links's partnership with FremantleMedia, and has been involved with Me In TV from the early stages. Having previous worked in TV production herself, she believes it will be extremely beneficial for the participants and thinks Me In TV is a unique opportunity for those involved.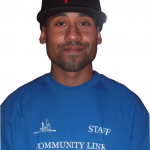 Jason Forde is one of the youth managers in Community Links' Early Action Team. He has worked there for over 9 years and used to attend one of their youth projects as a teenager. His interests include producing and engineering music, photography, reading, filming and editing.
The project organisers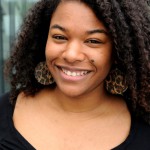 Josephine Serieux is FremantleMedia's Corporate Communications Writer, responsible for the company's award-winning global employee magazine, intranet and other writing projects. Before joining FremantleMedia, she also wrote for QVC, The Independent on Sunday and various music companies, and managed events and communications at London Gifted & Talented, a four-year government-funded project that helped disadvantaged students in London realise their full potential.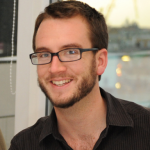 Todd Green has worked at Screenpop for the past five years, and is currently on secondment to FremantleMedia's Mergers and Acquisitions team. He has set up a number of community projects over the past few years, of which Me In TV is the most recent.
The many additional contributors
A huge number of people have contributed their time and skills to make Me In TV happen: Aaron Barber, Alys Martin, BJ Gorissen, Emma James, Gene Cleckley, Jon Moore, Kate Temple, Katie Barriault, Katie Wilby, Linda Woolston, Nicky Gray, Olivia Frayman, Stephanie Cuevas, and Steve McInerny – thank you very much.
Community Links
Community Links is an innovative east London charity, running a wide range of community projects for 30,000 people every year.
FremantleMedia
FremantleMedia is one of the world's largest and most successful creators, producers, exploiters and distributors of outstanding entertainment brands.